Saunders Architecture Planning Design Pty Ltd offers a comprehensive range of services: Our team of architects, interior designers and planners work to provide excellent and innovative design solutions appropriate to the needs of our clients.

The practice is a development of the incorporated partnership, Hooks & Saunders Pty Ltd, formed in 1974. An established 'multi-soho' practice of experienced and competent professionals, with a management structure, which allows a Principal to be directly responsible for each project undertaken, coordinated to assure quality in office procedures and output.

The practice is typically involved in a variety of building types including Residential, Commercial, Multi-Unit, Community and Health comprising both new and refurbishment projects. We are happy to do the work that our clients chose us to do. And we do them well.

This variety of work provides us challenges and excitement. Our designs are site relevant, functional, cost effective and efficient, innovative when possible, but always in compliance with the client's brief.

Design is not static. Client needs are diverse. Regulations change. Sites and conditions vary. Products develop. Accordingly, research and investigation are inherent components of our service. The client's brief of requirements is clearly established and consolidated in the process.

We pride ourselves on providing efficient and cost effective service of a high standard satisfying our client's requirements. Our aim is the creation of architecture responsive to context, environment and occupant - architecture designed to enrich and enhance the experience of living.

Saunders Architecture Planning Design Pty Ltd offers a full range of architectural consultant services, from pre-design through detailed design and documentation to interior design and post contract administration. Among other activities, the firm undertakes master plans, development control plans, pre-construction planning and sites analysis for a wide range of projects. Our services often include design work on furniture and fittings as well as landscape layouts. Ongoing contract administration and post occupancy evaluations are also undertaken.

The firm's flexible, highly educated design team collaborates with other design and technical professionals to realise achievable and imaginative concepts. Our personnel bring significant complementary expertise, creative skills and abilities to generate economical, innovative and realistic design solutions.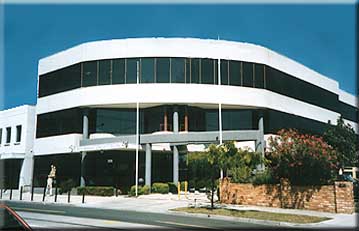 This site and content is © Saunders Architecture Planning Design Pty Ltd
t: +61 (0)4 11 33 33 83 ACN 006 716 445. All rights reserved